Exterior Restoration Services
At Shaman Industrial Group, we're so much more than just a scaffolding and lifts company. We're also here to provide you with the exterior restoration services your building needs to look its best and stay sound long term. Our team of restoration contractors provides a full range of facade inspection and repair services for commercial buildings in Brooklyn, and we're standing by to take care of brick restoration, concrete restoration, and other projects. Call on our professionals today for restoration service you can trust!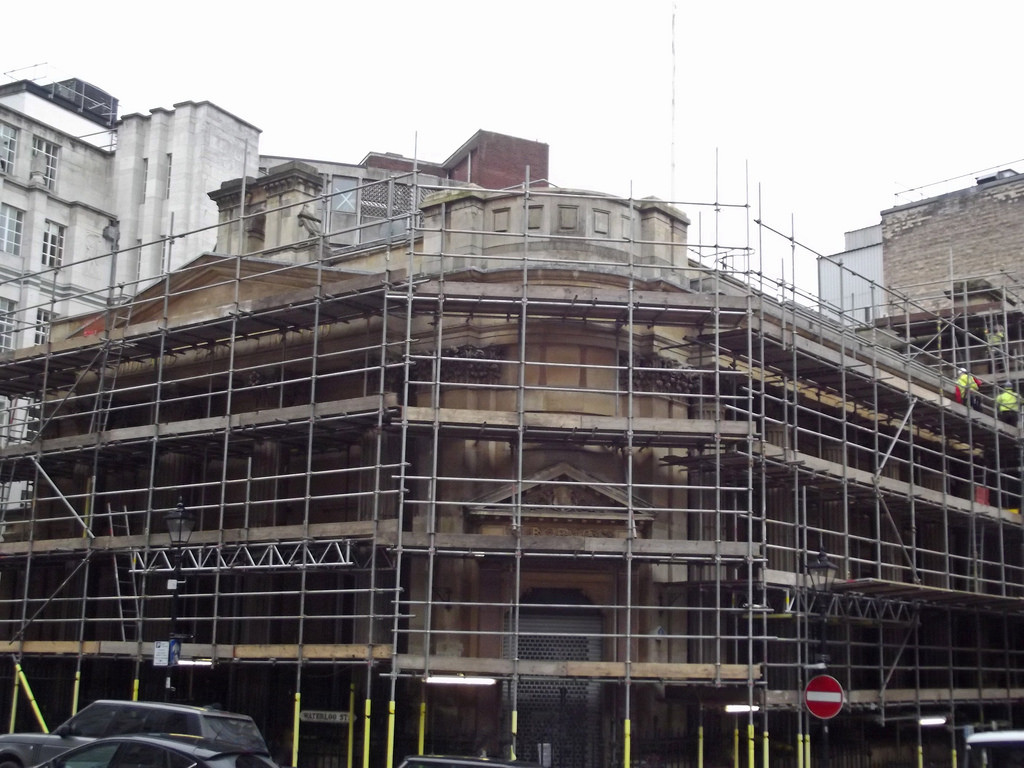 From brownstone restoration to office building restoration, we are available to provide building restoration services practically no matter what materials are in use. Shaman Industrial Group can provide facade restoration for:
Concrete
Wood
Brick
Masonry
Stone
And other exterior coatings
Working with a full range of commercial properties, from large office buildings to churches and beyond, our professional exterior renovations team can take care of your structure's repair needs. Whether we're simply caulking around windows, waterproofing as part of an old building restoration, or providing complete facade replacement, we'll handle the entire job from start to finish. As a full-service scaffolding and building restoration services company, Shaman Industrial Group will secure required permits, install any required scaffolds and safety netting, and effectively complete the restoration on your building. Specializing in superior value and truly outstanding quality, we are Brooklyn's choice for restoration services!
Expert Concrete Restoration and More!
Facade inspection and exterior renovations can be major safety issues. You need a qualified restoration contractor to evaluate the condition of your building to ensure loose bricks, damaged stucco, or other materials don't pose falling risks that could harm pedestrians below. But you also need professional restoration service to make sure the repairs are handled safely, completely, and correctly. The great news is that when you bring in Shaman Industrial Group to tackle the job, you can rest easy, knowing that your facade restoration is in expert hands. 
For your protection, Shaman Industrial Group holds special rigger license #5843, and we are fully insured. When it comes to building restoration and scaffolding companies, you don't want to risk working with a second-rate contractor. Put your trust in our professionals for safe outcomes, effective exterior renovations and restoration, and outstanding value. We are here to serve you! Call now to get your free estimate or to discuss the details of your masonry restoration or other project with our experts.
Concrete Restoration
Restoration Services
Brick Restoration