Services Offered
Shaman Industrial Group is your full-service scaffolding company in Brooklyn. We're a family-owned team bringing you comprehensive options for safe, secure scaffolding erection and so much more. With many options available, we can customize your scaffold service to your project's specific needs, and in most cases, our scaffolding service only takes a day to install. Combining great value with speedy service and professional outcomes, our scaffolding contractors are the answer you've been looking for.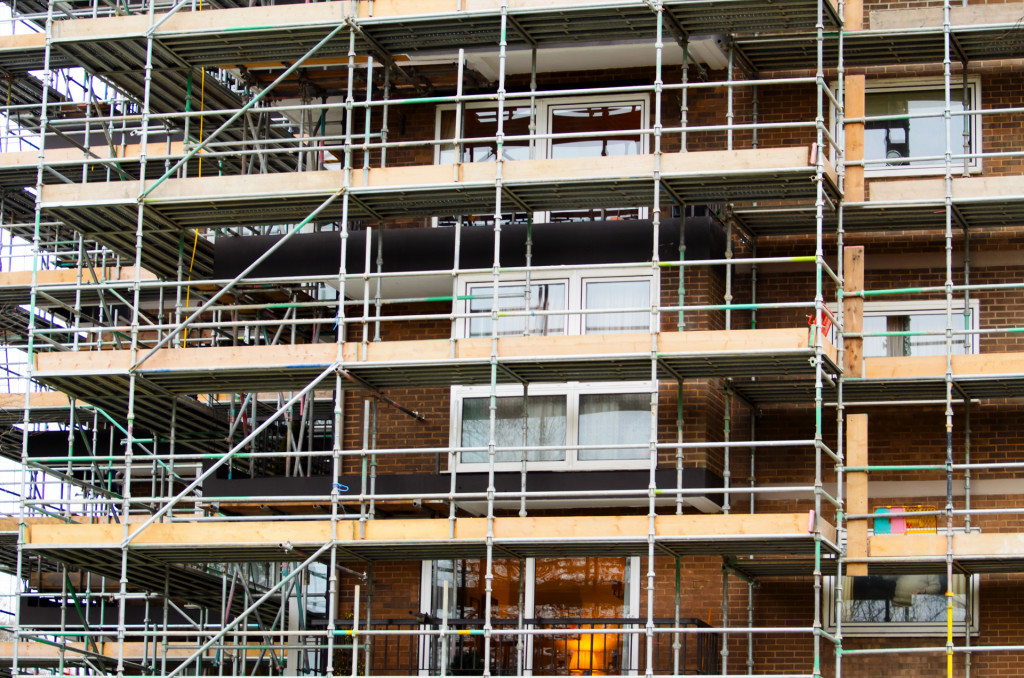 We are available for:
Construction scaffolding
Material lifts
Sidewalk sheds
Safety netting
Facade inspections
Exterior building restoration
Facade replacement
Scaffolding manufacturing and sales
And more!
Whether you're ready to have a scaffold tower erected for a major renovation project or your building needs facade inspection and restoration services, our team is standing by to help. Just give us a call today to learn more about what we can do for you!
Qualified Scaffolding Company
Safety is critical when it comes to construction scaffolding, so it's vital that you only work with fully qualified scaffold contractors. Shaman Industrial Group is both insured and licensed (special rigger license #5843), and we have years of experience in the business. As an expert scaffold builder, we understand how to safely erect towers, install hoists and lifts, and generally build your scaffolding systems. In fact, we even provide scaffolding manufacturing and sales for your convenience. Our goal is always to provide your project with adequate access, complete safety protections, and outstanding value.
Free Estimates Available
Wondering what erecting scaffolding for your project will cost? Interested in learning more about facade inspection and restoration services? Trying to compare the cost of a wire rope hoist with a scaffold elevator? We'd love to help. Shaman Industrial Group provides free estimates to all of our customers, and we can help you evaluate the costs of different options to ensure you get the value you need for your scaffolding systems or exterior building restoration. Contact us now to get your free estimate!